This week on newelty, we're indulging in all things British to celebrate the Wills & Kate-athon. Evidently, a million stories are released every single day about them and the wedding. Yeesh!
But it is a fun bit of escapism that reminds most Americans of everything we like about the Brits. Which is why "The Queen" is such an excellent film–it reminds us of everything we don't–the haughtiness, the snobbery, the downright old-fashioned undemocratic silliness of it all.
The reason is counts as a Travel Movie We Love is because it includes fantastic footage of rugged Scotland as seen from the immense grounds of Balmoral Castle. You can see snippets of the beautiful grandeur in this trailer:
Are you familiar with Dame Helen Mirren? If not, off with your head! Because when you see her transformation for this role, it's impossible not to be impressed.
She mentioned in an interview I read at the time that when she saw the wardrobe for this film, she cried. I can see why: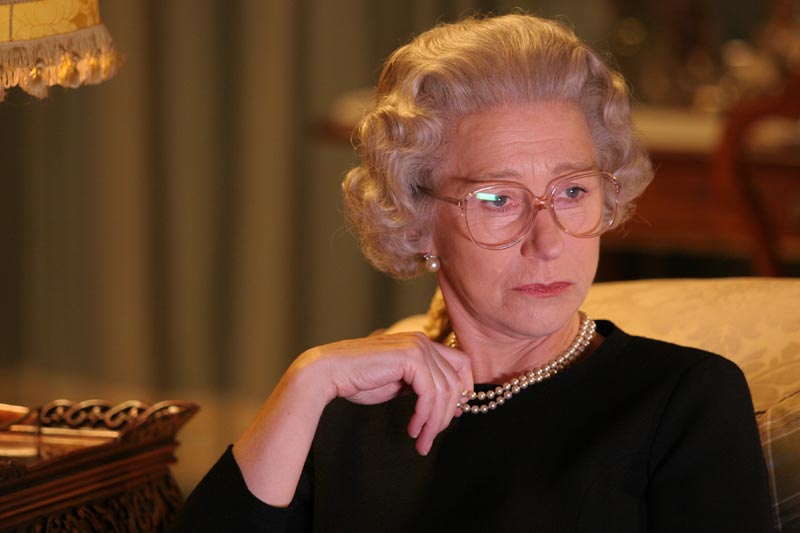 Seriously. Those glasses are the worst.
Which is why this foxy shot below was such an Internet sensation when it made the rounds. Go Helen (at 62, no less)!
I think she won the Oscar for those abs alone.
But seriously–rent the movie. It's great fodder for Brit-o-philes, and handles the situation with immense intelligence. Just as one would expect.