New York Magazine has a fascinating photo series by Jeff Mermelstein, who normally takes super-earth New Yorky photos like this one:
How great is she? I also love this couldn't-be-more-New-Yorky-shot:

It was a brilliant juxtaposition to send him to fashion weeks all over the world. How often have you seen photos of the front row of fashion shows, inevitably with Chloe Sevigny wearing bermudas and calling it "fashion"? Instead, consider this unscripted shot, where Mr. Gossip Girl is bringing the Blue Steel, but the guy in the third row back looks like he just wants a pastrami and a hot cup of coffee already:
That photo is 1,000 times more interesting, more evocative of the time and place than these mandatory B-listers-posing on the way into the fashion shows: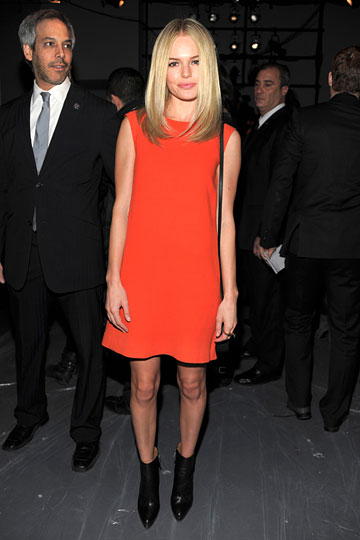 Why does anyone bother taking these? They almost always involve the mandatory hand-on-hip move to make a slimming figure and a bored look on the person's face. If you're bored, why should I care?
On the other side of the spectrum are the Mermelstein shots from Milan, after the jump, which are so Italy-meets-New-York, they should probably offer to make you a calzone.
I love this one of drivers outside the Gucci show–if you've ever been to Italy, you know the general flavor of what the guy with the arm gesture in the foreground is saying:
I also love this sad Italian fashion clown: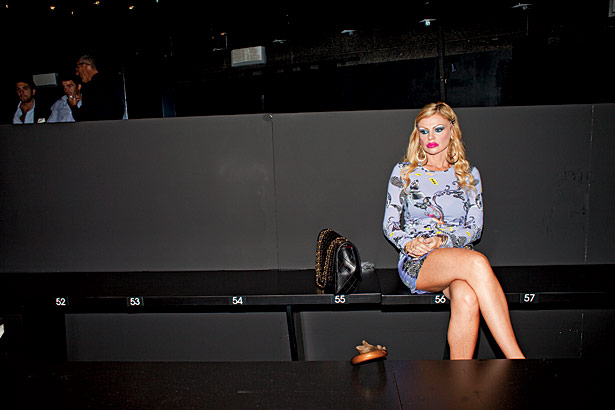 And just for good measure, one actually glamorous shot, albeit of us looking in and a glass wall between us: