Travel Photographer of the Year 2009 awards were just announced. The Guardian has a great photo gallery of eight pictures.
Here are my favorites, with captions from the Guardian's original post: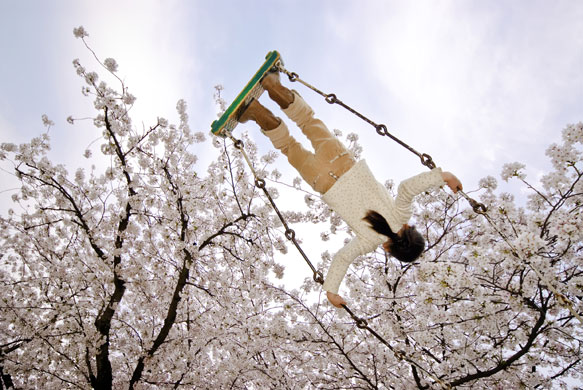 Japan: Girl on a swing in a neighbourhood park full of cherry blossom in spring.
Best Single Image in a Portfolio category, Special mention, by Kevin Cozma, Canada
Photograph: Kevin Cozma/Travel Photographer Of The Year
More photos after the jump.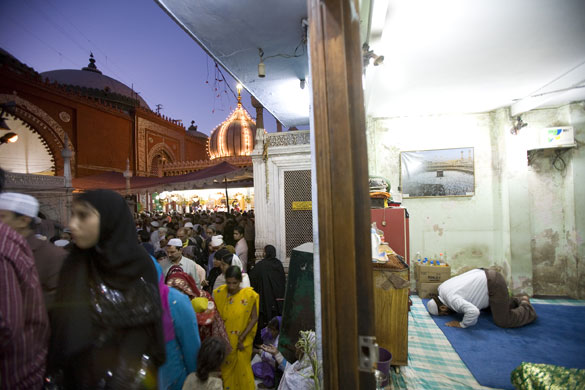 New Delhi, India: A muslim man prays in a room while pilgrims gather for Thursday night prayers at the Dargah (shrine) of the Sufi Sheikh Nizamuddin Auliya.
Runner Up, Portfolio People of the World category, by Karoki Lewis, UK/India
Photograph: Karoki Lewis/Travel Photographer of the Year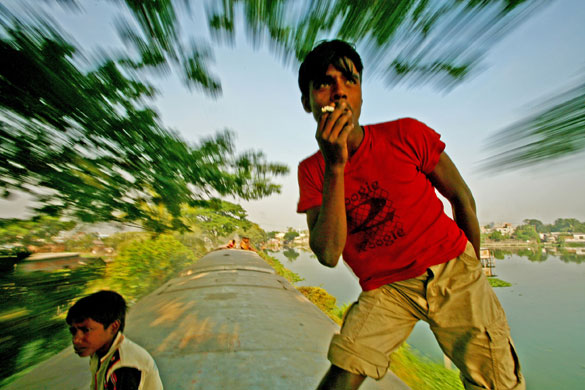 Bangladesh: "Its no problem. Watch me smoke and pose for you on a moving train," said Helaluddin. aged 18, who frequently travels on the roof
Photograph: Akash/Travel Photographer of the Year
The last photo, in particular I can't stop looking at. There's something about him smoking on the roof of a moving train that is both beautiful and very sad.
It reminds me of the poem "Pictures of the Gone World 11," by Lawrence Ferlinghetti.
         The world is a beautiful place
                                     to be born into
if you don't mind happiness
                            not always being
                                  so very much fun
       if you don't mind a touch of hell
                                       now and then
                 just when everything is fine
                                   because even in heaven
                           they don't sing
                                         all the time

             The world is a beautiful place
                                         to be born into
      if you don't mind some people dying
                                             all the time
                         or maybe only starving
                                       some of the time
                   which isn't half so bad
                             if it isn't you